---
Woven Elastomeric Fabrics for Seating Applications
Request a Quote
Download Media
PDF print material for this product available for DOWNLOAD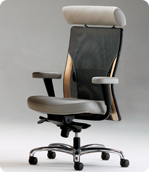 Featuring the very best seating support that today's technology has to offer, Collage offers ergonomic comfort, durability, and unique, creative fabric designs.
Collage fabrics have a polyester co-polymer elastomeric monofilament on the warp direction. The fill yarns may be polyester, nylon, or other fiber depending on the intended use. Collage is available in many different colors, including custom colors.
Contact us today and see why Collage is custom-engineered to meet the most demanding specifications.